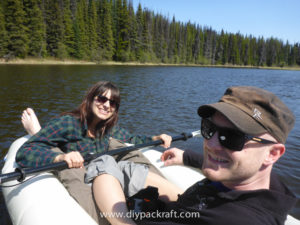 DIY Packraft is just me, Matt, and I live in Smithers, British Columbia, Canada. I'm a geoscientist by training, and I've also studied mechanical engineering. I'm passionate about the outdoors – mountains, rivers, lakes, and seas – and packrafting is the pastime that takes me to all of these places.
I create all of the DIY Packraft content myself. It takes a lot of time and I don't get paid for it, so if you find the website useful, please support this project by purchasing supplies through the Shop or by spreading the word through social media (it really helps!).
The DIY Packraft Mission
In the fall of 2015 I was looking longingly at the name brand packrafts, but I couldn't justify the expense of buying one. There also didn't seem to be the kind of boat I wanted available at any price – a full size packraft capable of handling mild whitewater made of ultra lightweight materials. So, intrepid Do-It-Yourselfer that I am, I decided to make my own.
At the time I couldn't find much information about homemade packrafts online – certainly nothing about how to make something the quality of a top-of-the-line boat – but I tend to get a bit obsessive about things, and after spending hundreds of hours researching, testing materials, and designing and building prototypes, I hit on a design that I was happy with. I figured there must be other people who wanted to make their own packrafts and didn't know where to start, so I launched this website.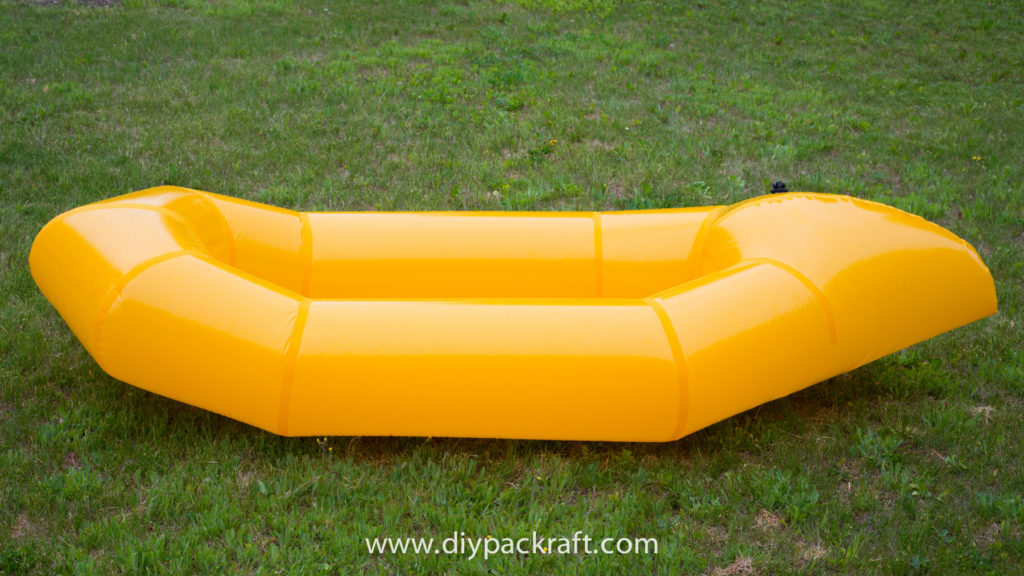 If you're trying to decide whether to make your own packraft or buy a manufactured boat, here are four reasons why you should consider making your own: cost, customisation, and fun.
Cost:
This is the most obvious benefit of a DIY Packraft. You'll save a lot of money by building your own packraft – roughly 80% savings. I buy materials in large quantities and resell them in the amounts you need at a small profit. Since there are very few suppliers of technical fabrics who sell directly to consumers, I'm able to offer top-of-the-line products at the lowest prices you will find anywhere. This is not a get-rich-quick scheme, just an attempt to fill a vacant niche – plus I get to experiment with all the products I supply!
Weight:
Because DIY Packrafts are assembled using a unique construction method (heat sealing), they are significantly lighter than than other packrafts made from similar materials, without sacrificing strength.
Customization:
For the most part, all of the best packraft manufacturers make packrafts of roughly the same design, and certain types of packrafts that consumers have been asking for are still not available at any price. I have used 3D modeling software to design my own packrafts, and I have developed my own simple construction methods which require no sewing, no special skills and very few tools. If you're like me, you'll find that half the fun of packrafting is in making and modifying your packraft and accessories, and once you understand the basics, you'll be able to customize your boat and design new accessories yourself.
Fun:
If you're even considering making your own packraft, you're probably the type of person who can appreciate the satisfaction of creating something useful from scratch. I get a lot of enjoyment out of making packrafts, paddling them, and seeing the look on someone's face when they ask me about my boat and I tell them I made it myself.