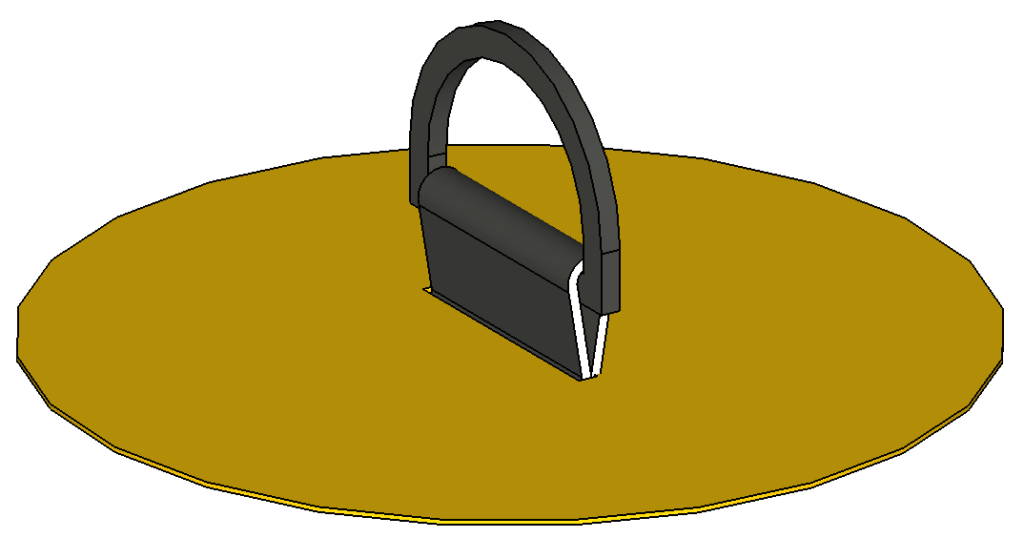 A couple people have posted some great tie-down designs in the Forum since I made my original tie-down video (see the video at the bottom of this page), and after several attempts at combining their ideas with my no-sewing policy, this new tie-down design was born. [I don't have anything against sewing – it's great if you have the skill – I just want the DIY Packraft designs to be accessible to as many people as possible, and many of us don't have sewing machines.] 
These tie-downs can be made from scrap floor and tube fabric, which is included with every V3 kit, plus an optional D-ring. (I found a packet of 20 D-rings on Amazon for under $4.)
The design can also be modified to make different loops and handles similar to these examples:
Here's how I make them: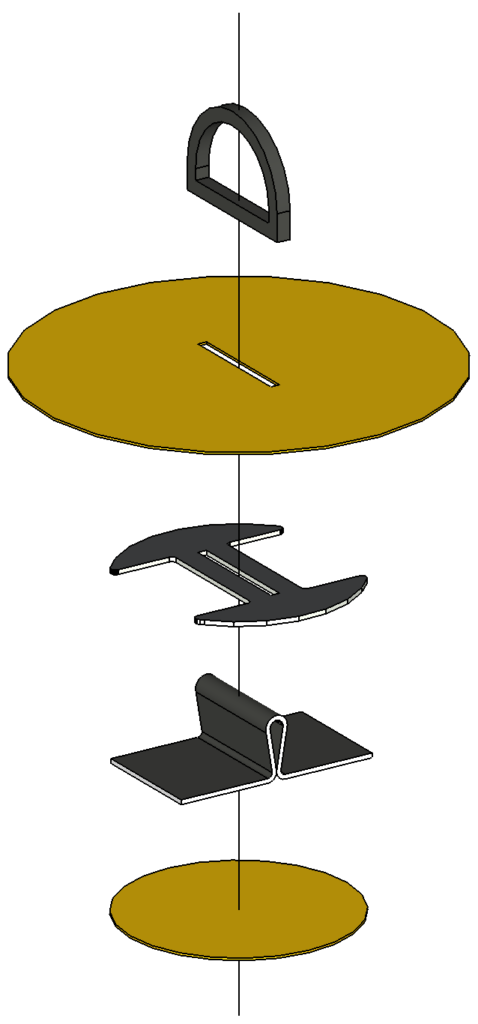 The exploded view above shows, from top to bottom:
A 25 mm (1″) plastic D-ring. (The D-Ring is optional – you could just extend the strip so it forms a loop that's large enough to tie to, but the D-ring reduces friction and distributes tension more evenly.)
A circle of 210D heat sealable fabric, TPU side down. This holds everything together and attaches to the packraft's tube fabric by heat sealing.
A vaguely H-shaped piece of 420D or 1000D fabric with TPU on both sides. This reinforces the tie-down, making it very strong. It's cut from a 50 mm (2″) circle of fabric.
A strip of 420D or 1000D fabric, which is inserted through the D-ring, folded in half, and then inserted through the slots in the two layers of fabric above. These heavier fabrics are similar to webbing.
A circle of 210D fabric, TPU side up, completes the sandwich.
When all the pieces are heat sealed together, it creates a very strong tie-down that can be pulled in all directions without tearing, and it only weighs about 5 grams. The larger circle of 210D fabric overhangs the other components and can be heat sealed directly to the packraft's tube fabric.
Here are the dimensions of each piece (the slots cut in the fabric are 2 mm wide):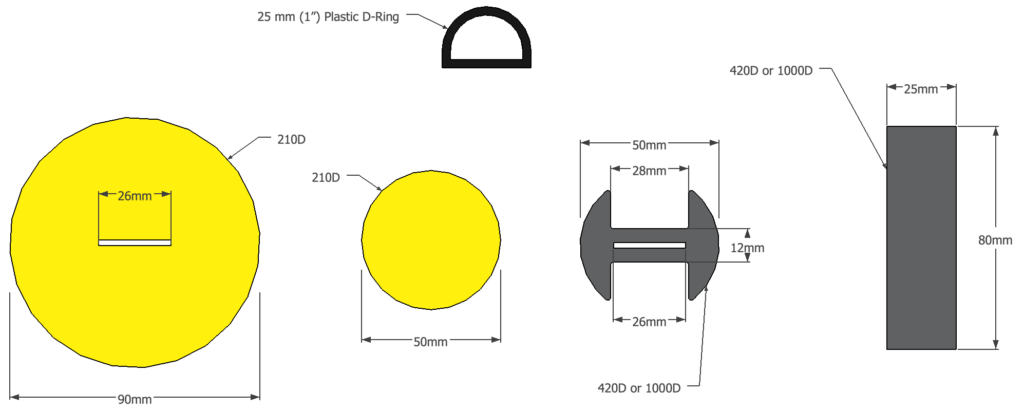 At some point I'll do a test to see just how strong the tie-downs are, but I'm not strong enough to break them by pulling at any angle.
Plastic D-rings are surprisingly strong, but you can use metal if you want. Steel will rust though and it's relatively heavy, and titanium D-rings tend to have sharper edges that could wear through the loop or your gear. I haven't found any 1″ aluminum D-rings, but that could also be an option. Thanks to Ron S. for alerting me to these extra strong "Beastee Dee" plastic D-rings: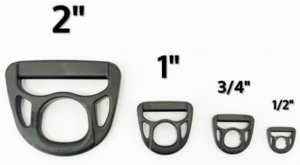 In case you're curious, here's the old tie-down video: