A heat-sealing iron is the only specialized tool you'll need to make a DIY Packraft. (Learn about the DIY Packraft heat-sealing technique here.)
A model airplane covering iron like the Coverite Black Baron (pictured below) can be purchased for around $20-$30 USD. These irons are designed for applying plastic film covering to radio-controlled model airplanes, and they are sold at hobby stores in most cities, and online through stores like Amazon and Tower Hobbies.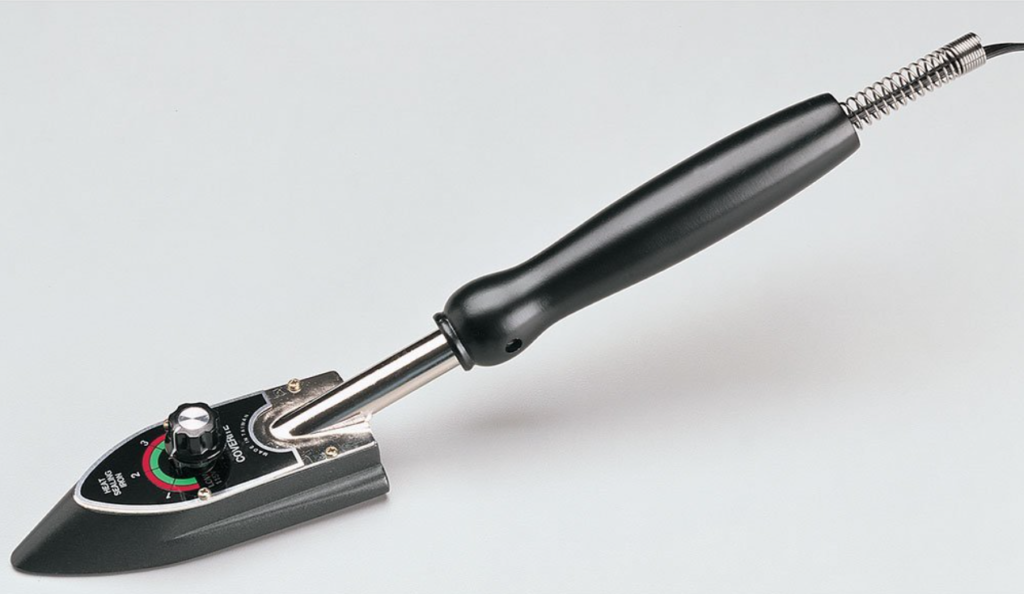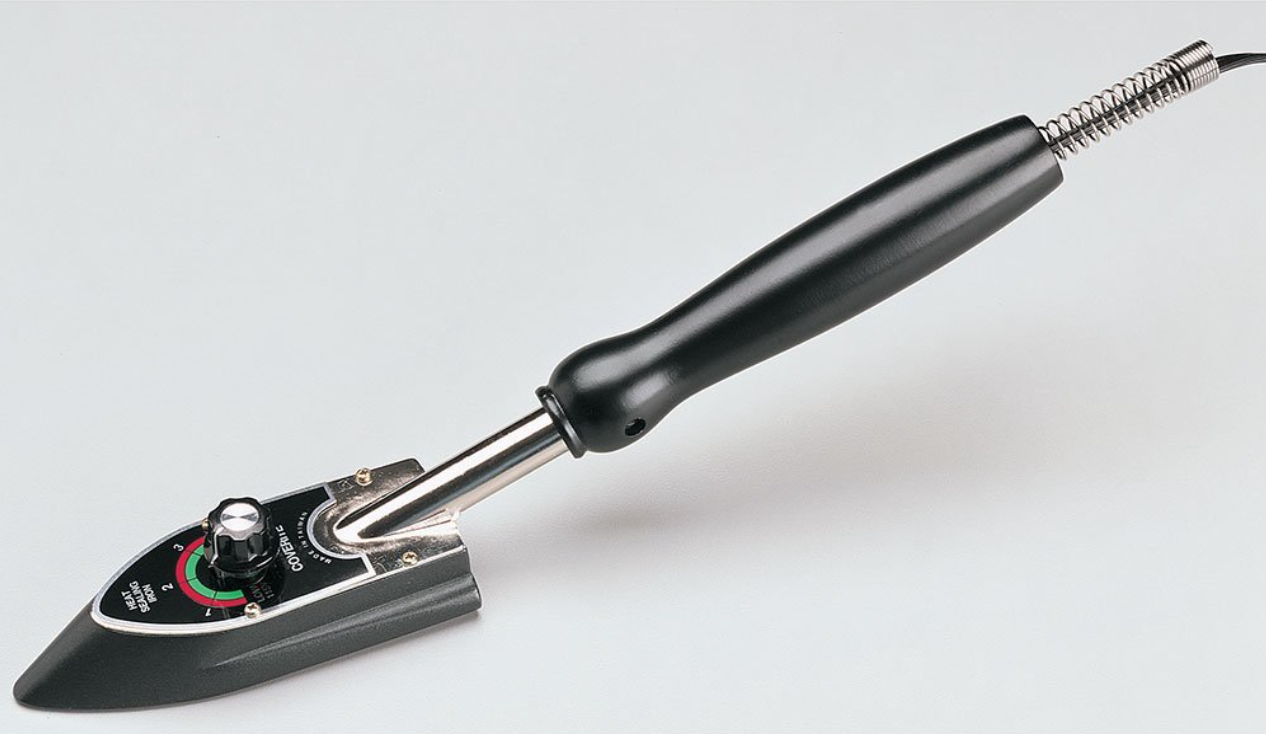 These model airplane irons are robust and have plenty of power and thermal mass so they maintain a constant temperature well. The non-stick surface is a bonus, too, and the simple dial temperature control means you can fine-tune the temperature.
You can use these irons straight out of the box to make a packraft without too much difficulty, but model airplane irons aren't designed for packraft construction, so the shape of the foot isn't ideal. This page shows how you can use a simple metal file to shave off a bit of aluminum from the iron to make it into a more user-friendly shape.
There are several different brands of model airplane covering irons available and I have not tried them all, but you can read my review of the Coverite Black Baron iron here. Some European DIY Packrafters have found the Black Baron to be more expensive in Europe, so they have purchased different brands that are not available in North America.
I have tried several other heat-sealing devices. First, the tools I have used that work are, in order of preference from most preferred at the top to least preferred at the bottom:
Coverite Black Baron Heat Sealing Iron (works out of the box, and works even better with simple modifications)
Clover Mini Iron II (only the North American version works)
Adjustable-temperature soldering iron with modified tip (i.e. DIY heat-sealing iron)
Top Flite Sealing Iron (works, but has a design flaw that makes it difficult to use the side of the iron for sealing narrow areas without modification)
Regular household clothes iron (too big for most applications)
1500 Watt hot air gun – seals the fabric well, but it's very difficult to direct the heat to a small area, so adjacent areas get melted too. Also difficult to use with just two hands.
The irons that I have tried that do not work at all are:
Century 21 Trim Sealing Iron (not hot enough for sealing TPU)
Dritz Petite Press mini iron – mine wasn't hot enough, but other people have had better luck with this iron
Other things you'll want to have on hand when constructing a packraft:
Scissors
A permanent marker (silver Sharpie works well on black fabric)
Parchment paper (a.k.a. "baking paper" – silicone coated paper used as a non-stick surface for baking, available in your local grocery store)
Ceramic or wooden bowl without a sharp lip around the bottom, for sealing curved seams (or a purpose-built wooden form)
Paperweight-type items, such as books, to keep you fabric from sliding around
A clean rag for pressing on the seams as they cool
A fairly large work surface in an area with good lighting. You don't need a workshop or garage – I built my first three prototypes on my dining room table while living in a small condominium
Pieces of wood, cardboard, or some other smooth, flat, heat-resistant material to protect your teak dining room table from burns…
You should probably wear some kind of heat-resistant glove on the hand you use to hold the fabric (I have burned myself several times because I don't always follow my own advice)